Engineering design platform, powered by AI
Accelerate your
product development
Parallel Pipes gives your engineers the power to quickly develop superior products and make design decisions, using our proprietary AI and intuitive automation platform.
Get results on-demand, directly from your CAD model, inside your browser.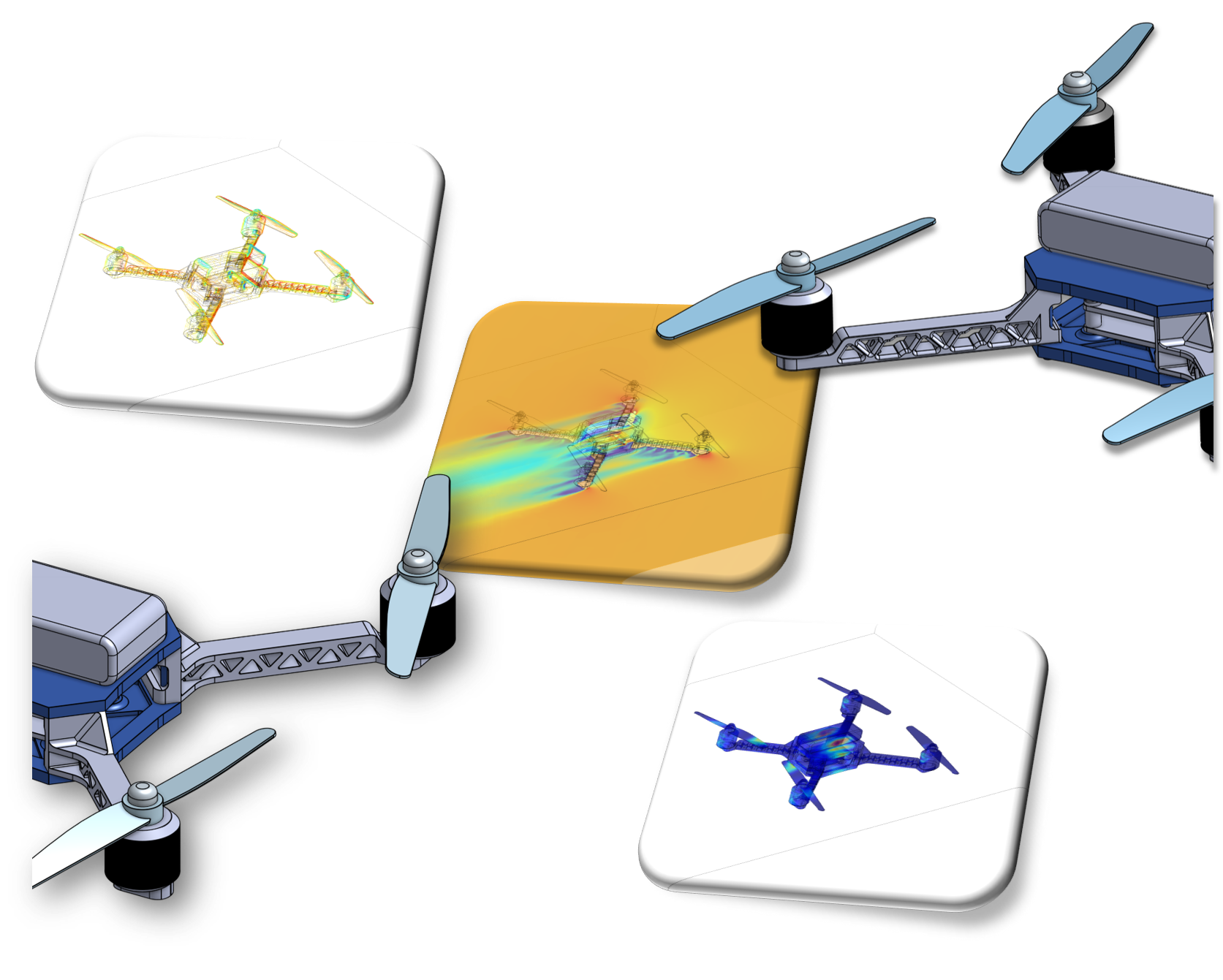 Automated Analysis and Optimization
Power up your
engineering team

With a few clicks of a button and minimal effort, automate some of the most time-consuming steps in your product design workflow: simulation, analysis, post-processing, optimization, CAD edits, and more.
Let your engineers focus on what they do best.
On-Demand Results
Parallel Pipes gives your engineers results and insights quickly right from your CAD model, using only your browser.
No in-house infrastructure or software required.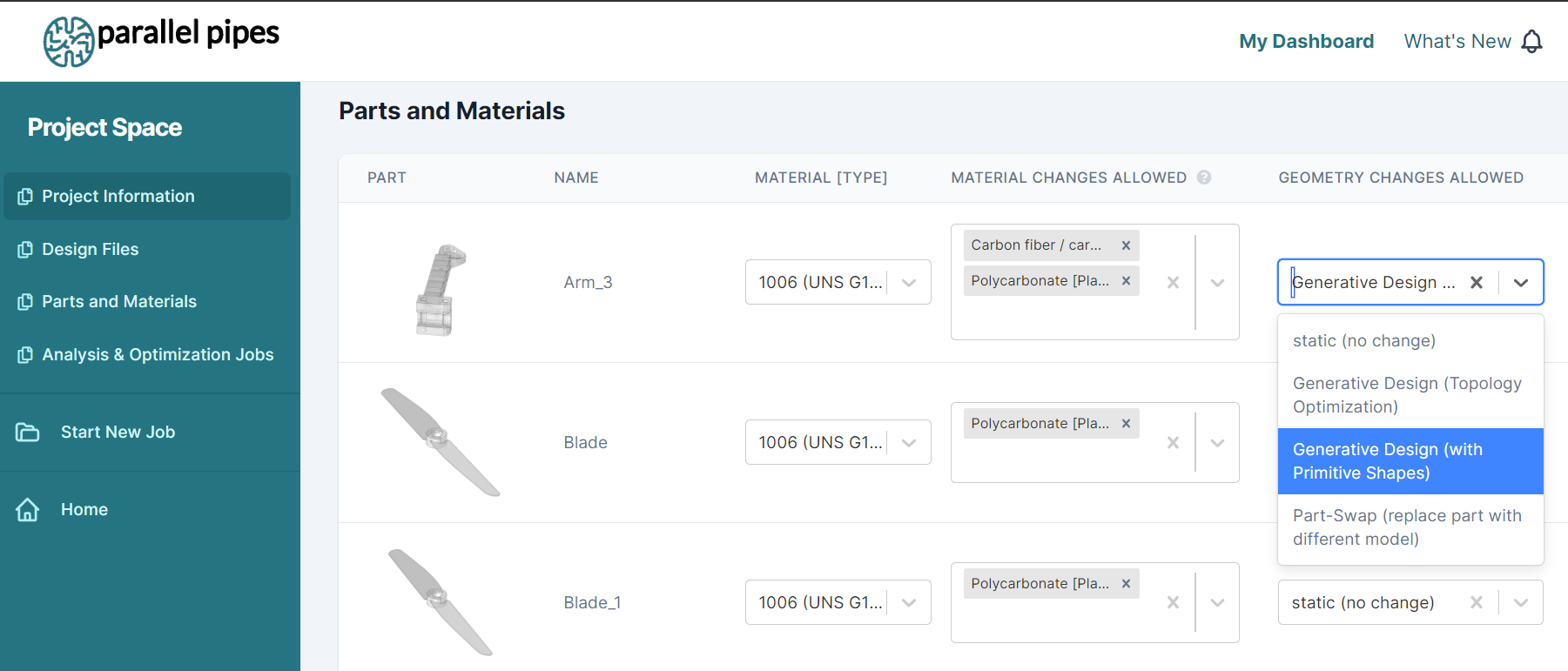 Be first to market, with best-in-class products
Give your engineering team freedom to design in minutes, instead of spending months with simulation tools or testing prototypes.
Our intuitive platform uses a proprietary AI and automation to accelerate product design, analysis and optimization to be as fast and easy as possible.
Reduce Virtual Testing by 90%
Reduce your simulation and optimization time by more than 90%, and total R&D costs by up to 50%.

No more defeaturing or painstaking mesh generation.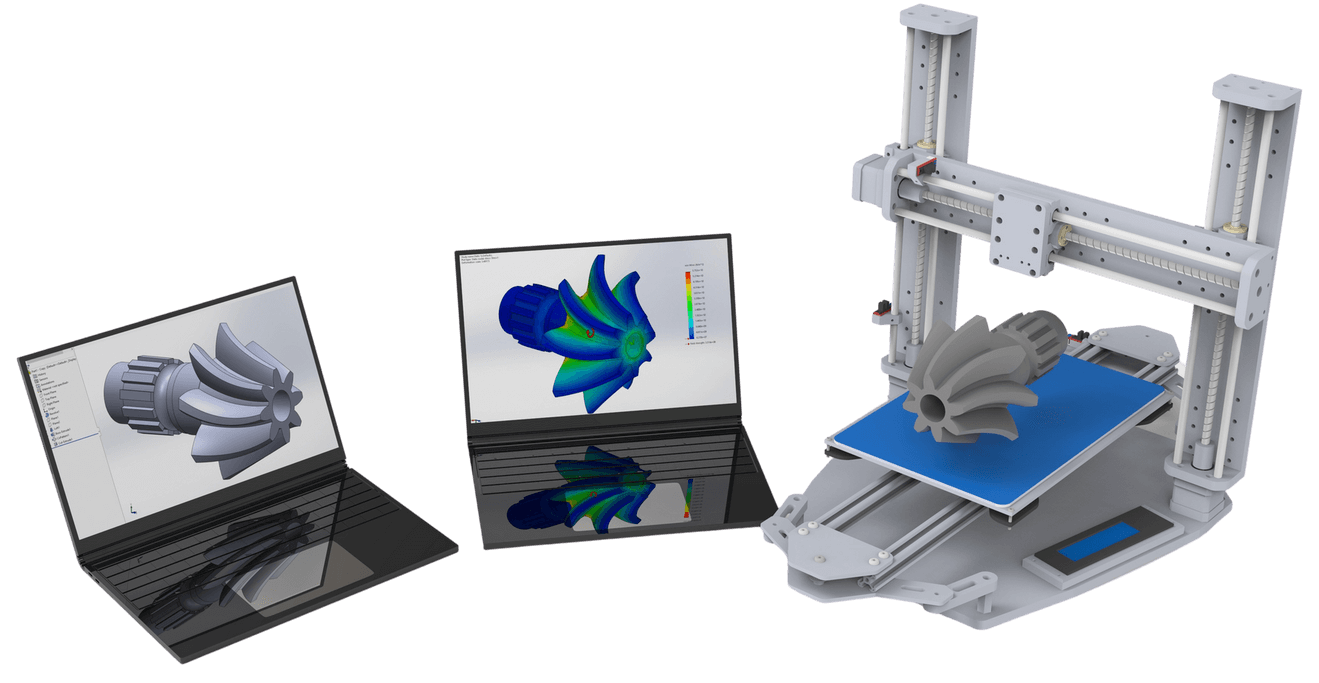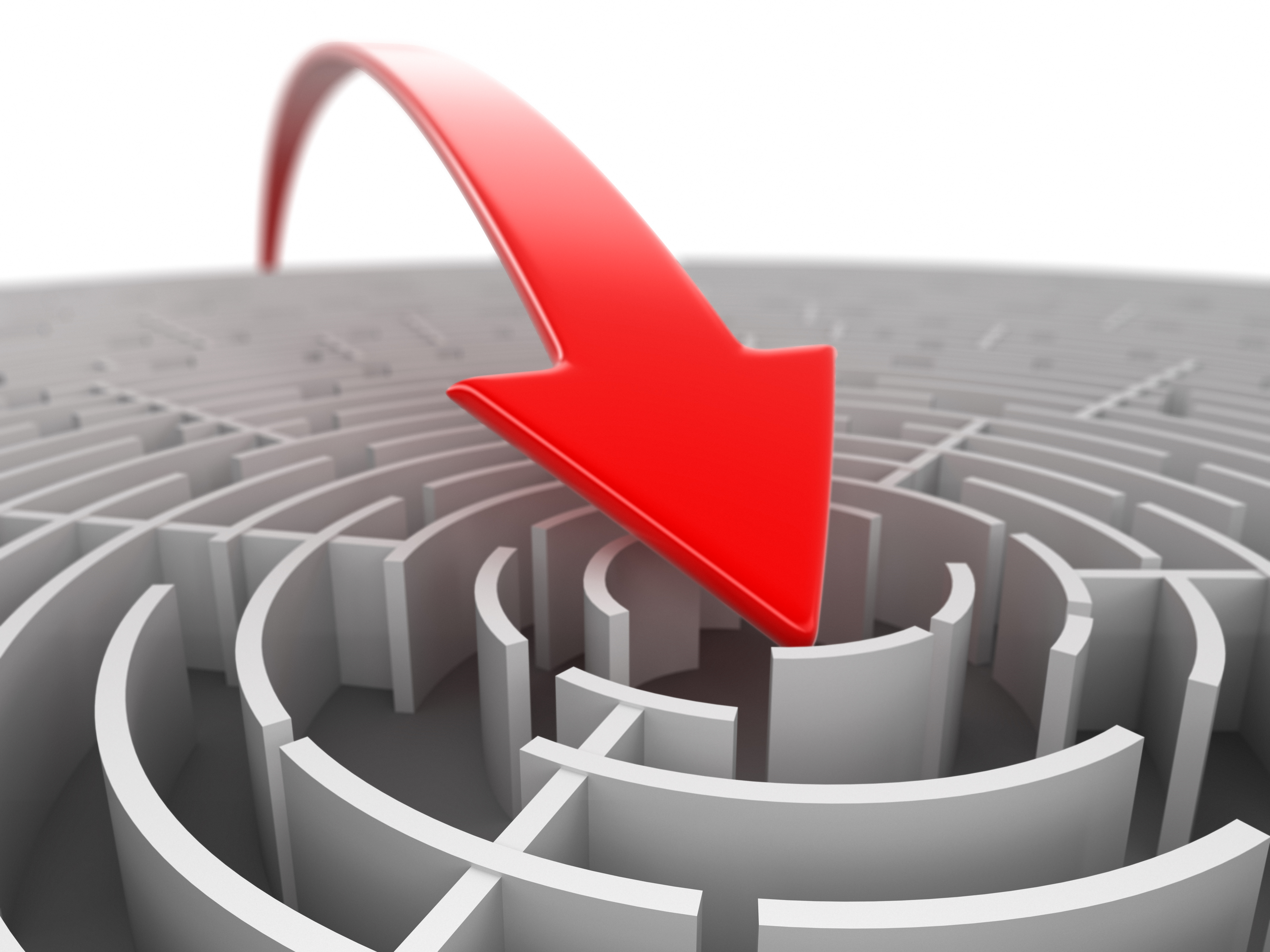 Reduce Prototyping by 75%
Skip straight to the final prototype, ready to test before manufacture by using preventative maintenance. Uncover and eliminate potential defects before your customers find them.
Beat your competition before they finish their design cycle, with superior designs and insights.
Customize your workflow, based on your needs
The power of Parallel Pipes
Parallel Pipes gives you the power to automate your workflow as much as you want:

Fast, robust analysis


Investigate performance in environment


Optimize for performance, endurance, cost, or all three at once


Iterate & improve your product design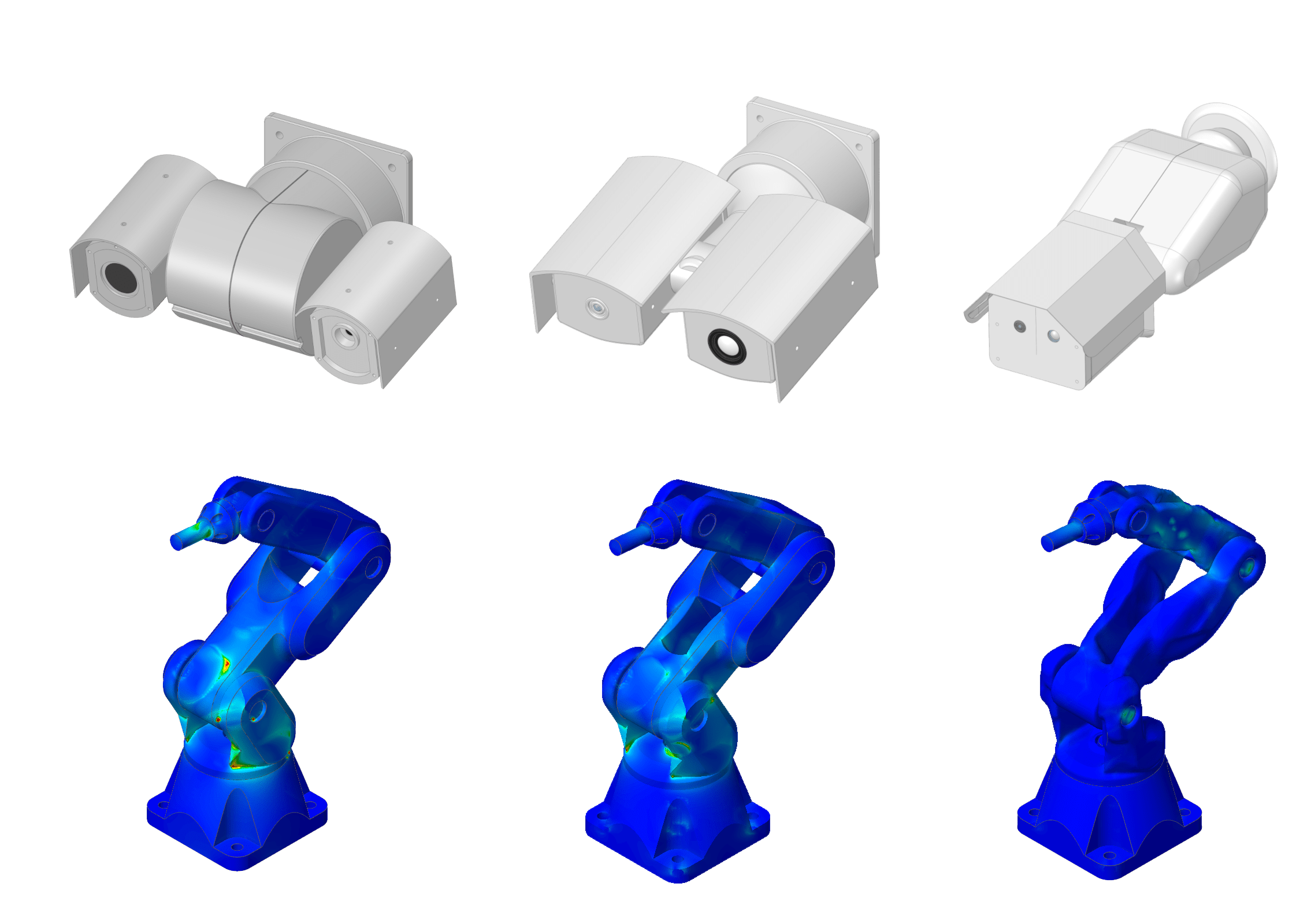 Case-Studies
How do we deliver insights and improve designs?
Aerodynamics
- Aerodynamic Efficiency
- Durability

Enhance the durability and aerodynamic efficiency of the drone, reduce weight & stress during the flight of the quadcopter drone.
Cost of Production Optimization
- Cost-To-Manufacture
- Optimal Image Quality
- Durability
Reducing costs, improving endurance and performance of an imaging system used for security and 24-hour surveillance
Fatigue and Stress
- Cost-To-Manufactur
- Durability
Reducing costs, improving endurance and performance of a robotics arm while taking into account manufacturability.
The Results of Parallel Pipes on your team!


Why choose Parallel Pipes for your design needs?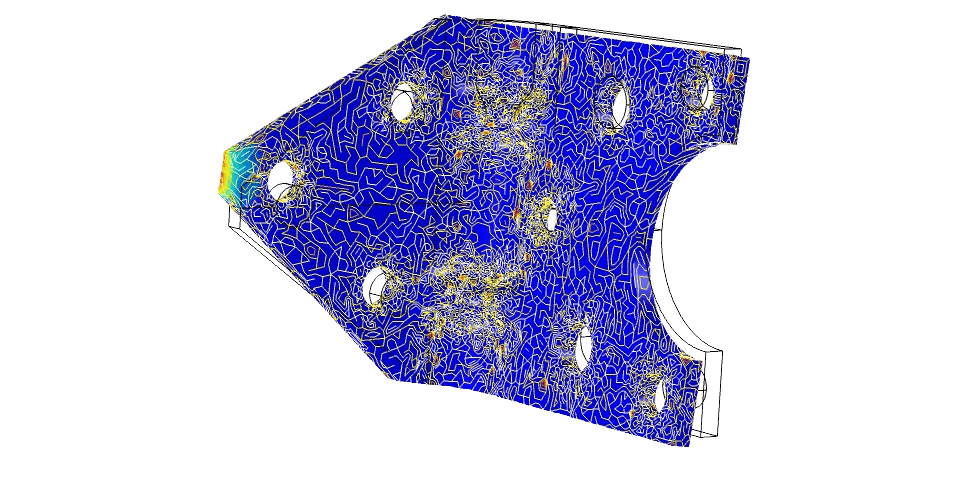 Accelerate your R&D
Accelerate your R&D by streamlining simulation setup and work on other projects while Parallel Pipes runs your simulation and/or optimization jobs.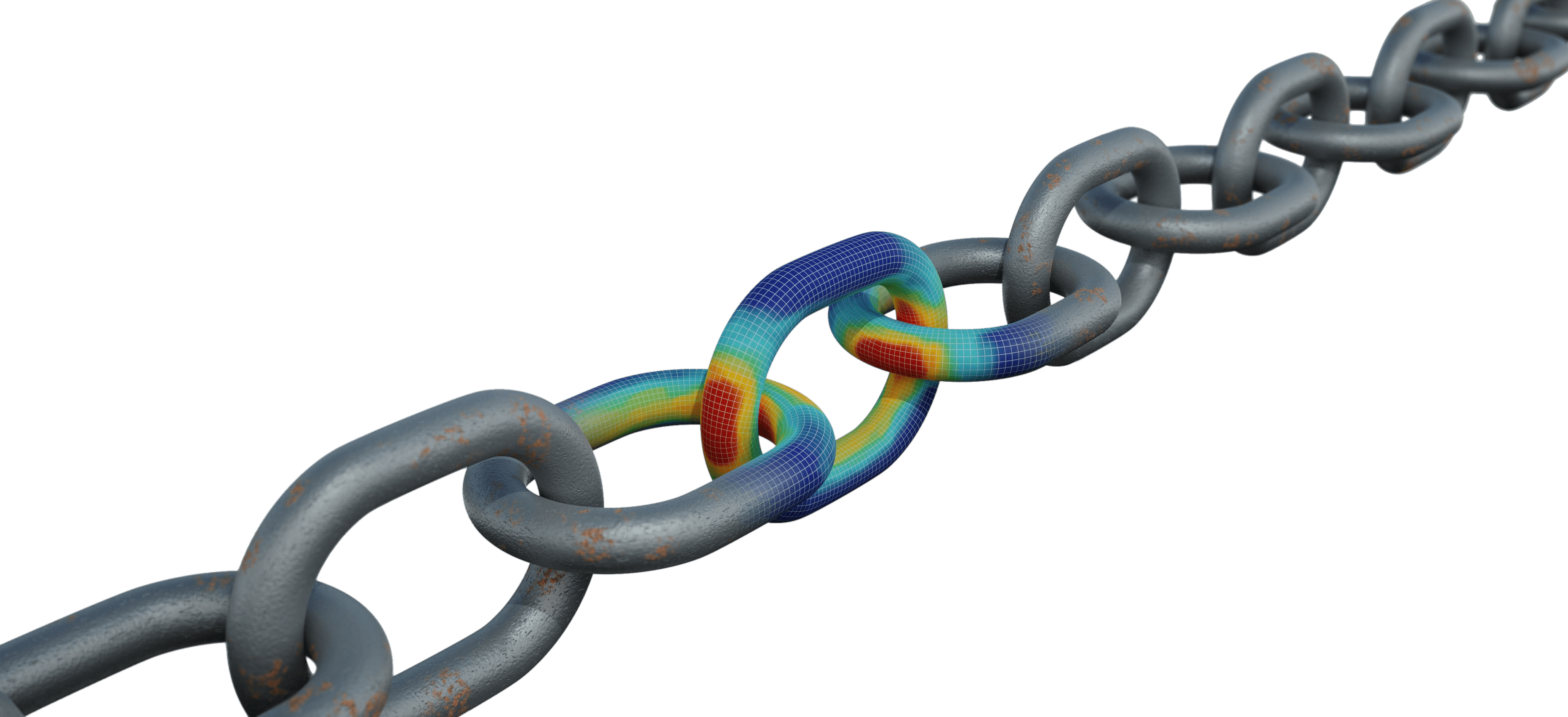 Pay As You Go
Reduce your expenses by paying for what you need and eliminate unneeded license fees.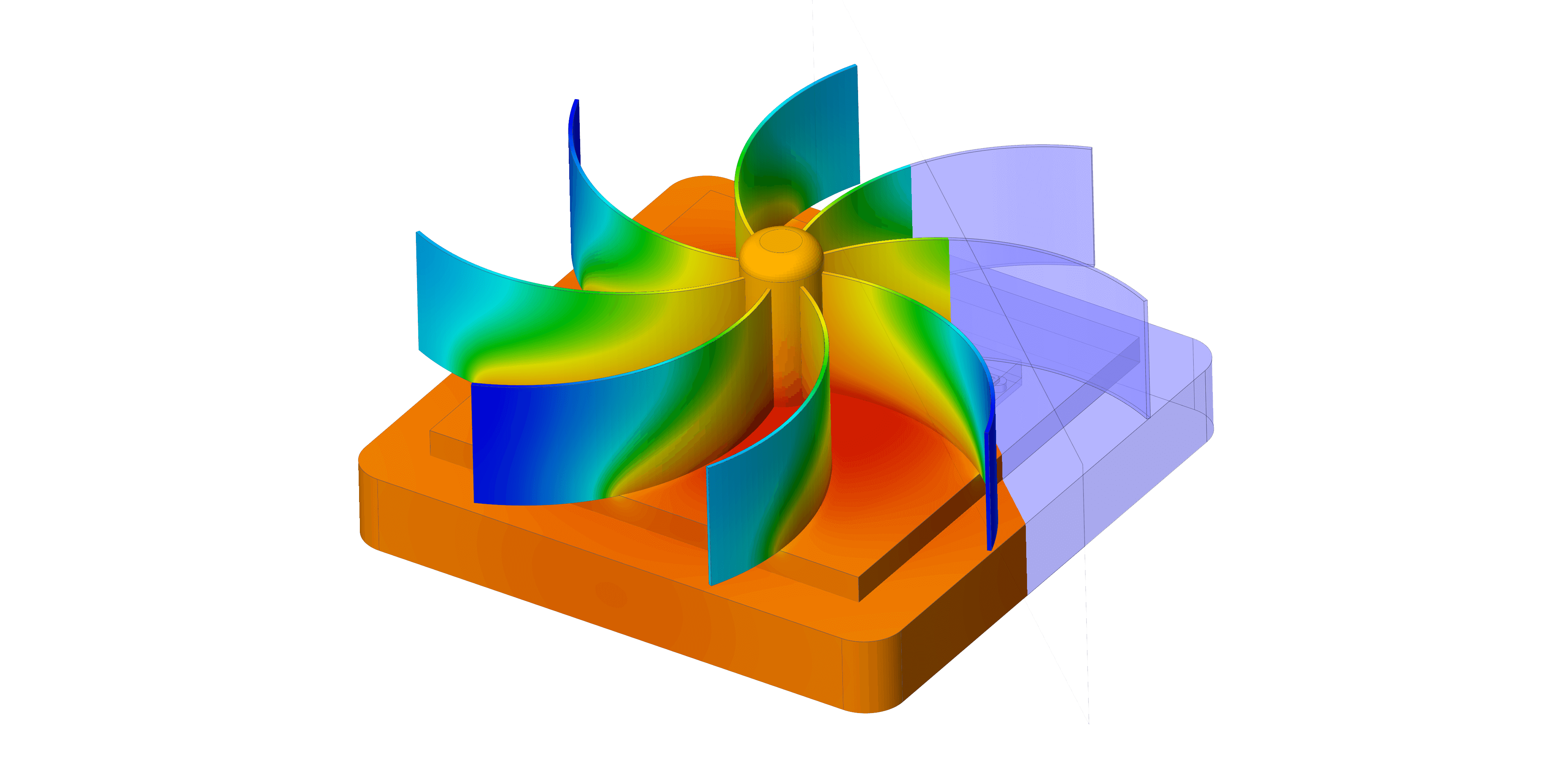 Let AI do the heavy Lifting
Eliminate dead-end design pathways and reduce project delays while delivering superior results.
Real-World Applications
What we have done so far:

Robotic Gripper Arm Durability
Robotic Gripper Arm Durability
Longer lasting, more reliable robotic components and systems.
Optimize robots to be less expensive, more durable, and endure more strenuous tasks and hazardous environments.
Optical Detection Systems

Optical systems design can now be explored without decades of in-depth expert knowledge.
Optimize and test detection systems with visible, night-vision (SWIR), and/or thermal (LWIR) to ensure accuracy and reliability, reduce cost to manufacture, while ensuring survivability against inclement weather or other hazardous environments.
Drones (UAVs)
The most efficient design profiles for taking to the skies or travelling down to the ocean depths.
Performance optimizations and design-for-manufacturability ensure drones' resilience to natural hazards they encounter, and still remain low-cost

Marine Vehicles
Hydrodynamic, durable and corrosion resistant aquatic vehicles and drones.
Ensure survivability while accomplishing goals and mission tasks with greater ease and versatility than ever before.

Many More!
Our platform is capable of handling a wide variety of product investigations and optimizations, including complex, uncommon design goals or custom environments.
Let us know if you have a particularly challenging problem to model. Contact us now. We can help!